Tips to Fit More Items In Your Bag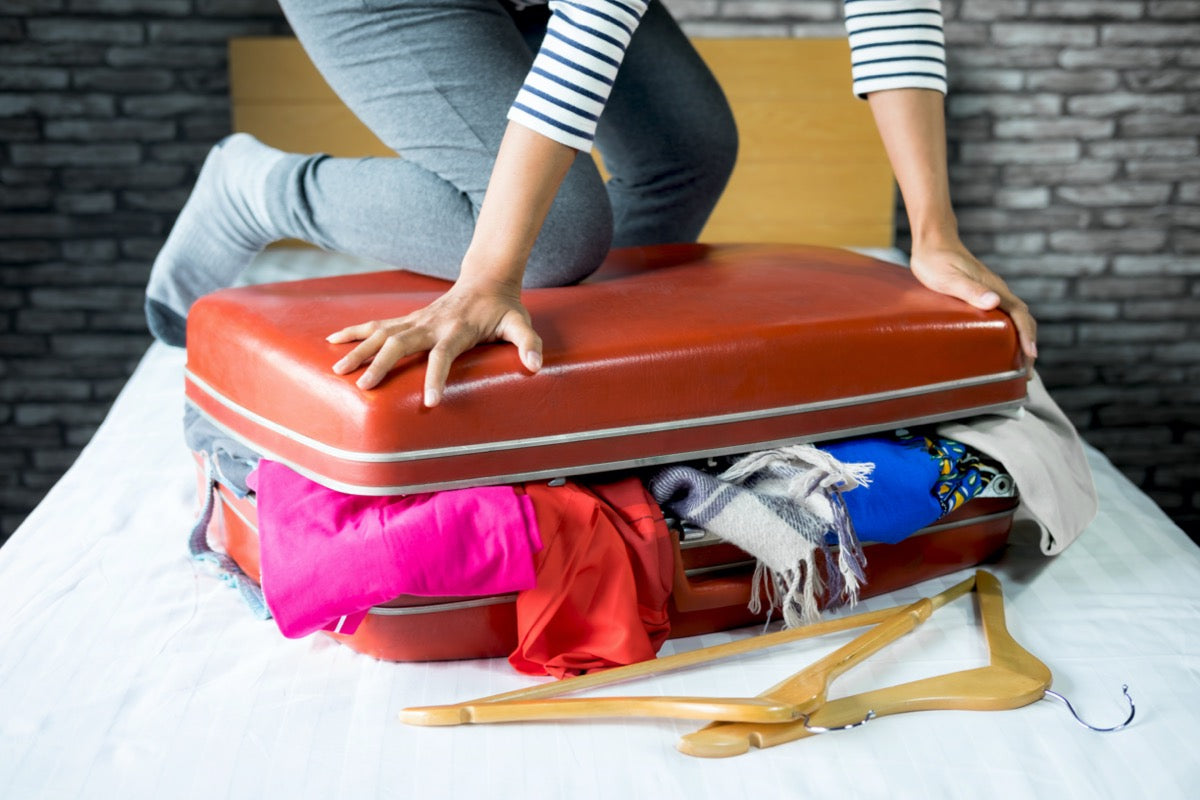 According to a study, women spend 76 days of their lives searching for something in their bags. The study questioned women in 17 different countries. But why is this so? So what's really in women's bags? In this article, we try to get to the bottom of the mystery. 
 1- 
Travel wipes pack
According to the American Academy of Allergy, Asthma, and Immunology, only 8% of adults deal with hay fever. 
But even if you don't have allergies, a small pack of wipes can come in handy during an unexpected cold or if you spill ice cream on your favorite T-shirt. 
 2- 
Vaseline
Vaseline is a cream that saves all of our lives. Vaseline can act as lip balm, bubble prevention, makeup remover, and moisturizer in a small container that fits in most purses. 
 3- 
Hand sanitizer
Think of all the germs you might come into contact with within a day, whether they're lurking on public transport handrails, bathroom doorknobs, or your phone screen. Hand sanitizer is no substitute for washing your hands, but it's great to have when you can't get to the sink right away. 
 4- 
Hairpins
You may need hairpins in bad weather or when you go to the gym. If you have short hair, it might be worth throwing a few hairpins into your everyday bag. 
Lipstick, lip balm, and the like 
Women usually have one in every bag of lip balm or even lipstick. Most women wouldn't even step out without one. This is also a good thing because our lips need extra care, especially in cold or hot weather. 
 5- 
Everything you need to make up and freshen up
It would help if you always had powder, mascara, or concealer in your bag, as your makeup can spoil throughout the day. So you can refresh it whenever you need it. 
To make sure everything they need is at hand at the right time, women often keep their makeup in a small makeup bag. It can be stored nicely in your bag and is also easy to find. 
 6- 
Mirror
Whether it's before your first job interview, before a date in the evening, or anytime - all women agree that it's essential to know how you look. This is why most women have a small mirror at the ready in their purse. This way, you can quickly check if your hair looks good, if you need to renew your lipstick, or if your mascara is messing up. 
 7- 
C
hewing gum for fresh breath
 It's always a good idea to have some gum or candy in your bag. May need it for a pleasing mouth odor during the day or after meals. 
 8- 
T
ampon or pad
Tampons are essential for any woman's handbag. After all, every month is the same, your period starts, and you need to change your tampons regularly. Your period may come unannounced, or your friend may have forgotten their tampons. So carrying tampons will make your life easier.