Luxury Bag 101: How To Choose Your First High-End Purse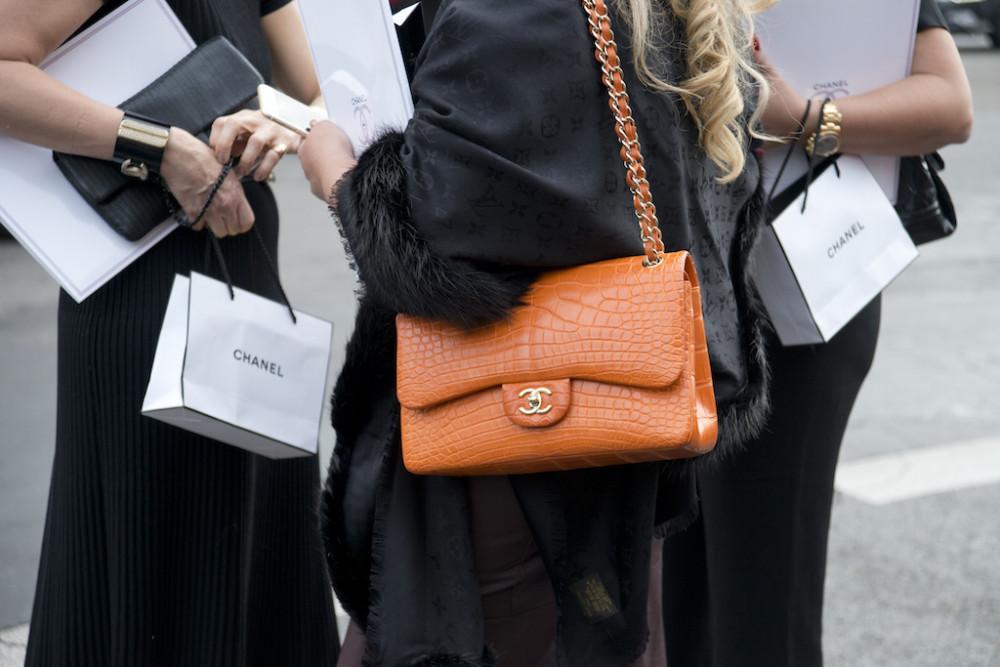 Deciding your first high-end designer bag is an important moment in your sartorial life. Once you have made the decision to spend a (let's face it) considerable amount of money, finding the right brand and model will be the next big challenge. To navigate you through your journey, we have compiled everything you need to know before selecting your very first luxury bag.
Love at first sight?
Once you dive into research on the Internet, you will soon see that buying a designer handbag can be more than a mere accessory. It can be an inestment peace that dramatically increases in value, depending on its scarcity and future demand. It may seem tlegitimate, but we advise a first time buyer to always go with a passion investment. Choose a bag you really love, not one that only looks good for financial investment.
Think of it this way: The first luxury handbag you splurge on, save toward, or reward yourself with, will always have a special place in your heart (and in your changing room). If you ask collectors today, they will most likely remember the first trophy bag they bought with a big smile on their face.
However, it is smart to avoid one-season-only bags that are trending on Instagram. Instead, we recommend choosing one that is a little more universal and classic. Of course that doesn't mean you shouldn't opt for an exciting, colorful, mood-boosting piece rather, imagine yourself wearing it five, ten or twenty years from now.
Once you have a dream bag in mind, ask yourself the following:
Does it suit my budget?
Can I identify myself with the brand?
How many occasions do I have to carry it?
Do I see myself wearing it decades from now?
Does it combine well with my wardrobe?
Does it fit everything that I need?
Define your Budget
Arguably, this is the least fun but most important step when shopping for your first designer handbag. You should clearly define what you are willing to spend, and make a hard-headed plan if you want to start saving up money to get a luxury bag. If you want to score a piece in the top-tier luxury niche – for example Hermès or Chanel – you can expect four-figure prices. To do the math and check the numbers, it can be extremely helpful to use a COST-PER-WEAR CALCULATOR. It tells you exactly what your new bag costs in the long run, each time you wear it. In this step, you can also take resale value and maintenance costs into account.
Choose a brand
With hundreds of designer brands on the market, it can be hard to find exactly what you are looking for. You should keep in mind that quality always wins when it comes to handbags. Excellent craftsmanship and long-lasting materials are key to ensure you can wear it for years to come. Brands like Hermès, Chanel or Dior are well-established manufacturers of leather goods.
Hermès
To choose the right brand, think of prices that appeal to you. If you appreciate heritage, prestige, and remarkable artisanship, HERMÈS might be the perfect fit for you. An Hermès bag maybe is costly, but with some dedication you might buy a budget-friendly option on the luxury secondhand market. The HERMÈS BIRKIN, KELLY, and Constance are much-admired as the "Holy Trinity of Hermès bags" – and pinnacle every collection.
Chanel
Hermès' fellow French couturiers Chanel and Dior are a little more affordable, but similarly rich in tradition. Both work with extremely refined yet timeless designs, and regularly re-invent their classics. Chanel stands for effortless Parisian chic, featuring whimsical and playful details. Chanel bags are most recognized for the leather's quilted diamond-stitching, "CC" turn lock and interwoven leather and metal chain strap.
Dior
Dior has epitomized ladylike elegance with a modern-looking twist. In its long-stand history, the brand has released numerous it-bags that soon became sought -after classics- the Dior Lady, Dior Diorama, and the recently revived Dior Saddle, to name a few.
Choose a model
Once you fell in love with a brand, choosing the right model to invest in is a thrilling process. There are three things you should be aware of at all times: the bag's size, care requirements, and occasions. Already set on investing in an Hermes classic?
What's the occasion? 
This question is about leather care and bag size. Before choosing a bag, take into account at which occasion, how frequently, and with what attire you want to wear your new item. Do you need a bag to multitask, to jump from the office to the gym to dinner? Then voluminous inside and shoulder strap comes in handy. Do you want something timeless for the evening that fits every gown and cocktail dress, even decades from now? A sleek Clutch is what you're looking for. Or do you want a brand's signature bag to combine with anything, from jeans to evening wear? A neutral-coloured Chanel Timeless Medium or 2.55 Reissue 226 is the right size to wear all day.
Shop the right bag size
For sizes, think about everything you want to carry with you and don't compromise. For instance, if you don't want leaving the house without a portable charger or backup cosmetics, avoid little purses – no matter how adorable they may look. On the other hand, if all you need is your keys, phone, and cardholder, there's no need for a big shopping bag. Our advice: For mini bags, always double-check the measurements to make sure your smartphone (especially last iPhone generations) will fit.
Care requirements
Think about how much effort you want to spend caring for and cleaning your new bag, and whether your schedule is available. You should also reflect on your own lifestyle and environment – do you need a bag that has to stand daily chores, or are you happy with a treasure you only take out of its dust bag every now and then? When it comes to care requirements, the leather is key. At Chanel, for example, pebbled Caviar is a low-maintenance leather and proper choice for first time buyers. Among Hermès leathers, Epsom and Togo are resilient options that are rather scratch-resistant.
Act sustainably, buy pre-loved
If you're on the hunt for your first designer handbag, we recommend browsing the luxury secondhand market. Not only does buying pre-loved contribute to a circular economy of luxury fashion and sustainable consumption, but you will also find great, budget-friendly options and unique models that are no longer in store. In addition, if a bag is pre-loved, it doesn't necessarily mean it's heavily used.